A Ride on the MoPac
6 September 2004
---
We started at Platte River State Park. We drove out there, and Sallie drove the car back home.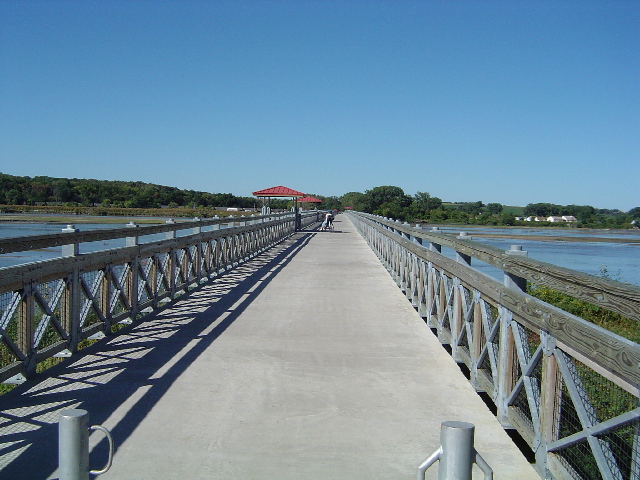 The Platte River Bridge is one of the nicest bicycle/pedestrian-only bridges in the country.
This was Wanda's first real ride on her new bike.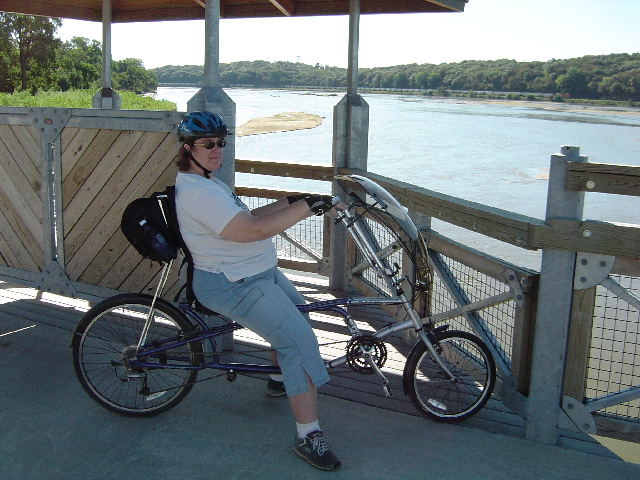 Wanda and "William"
Some travel on county roads is required.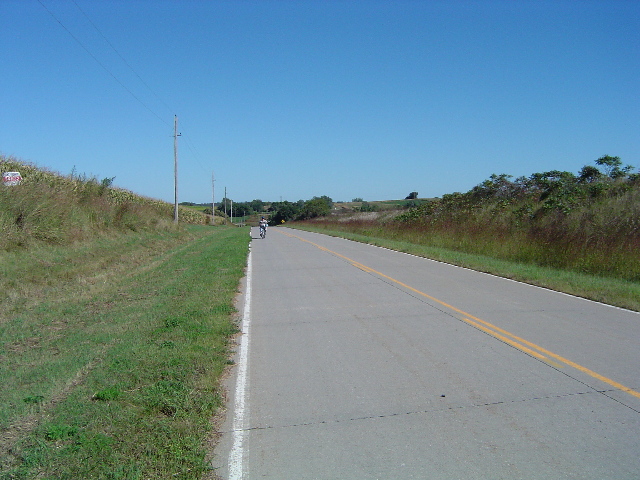 Down the road.
Wanda found the "little girls' room."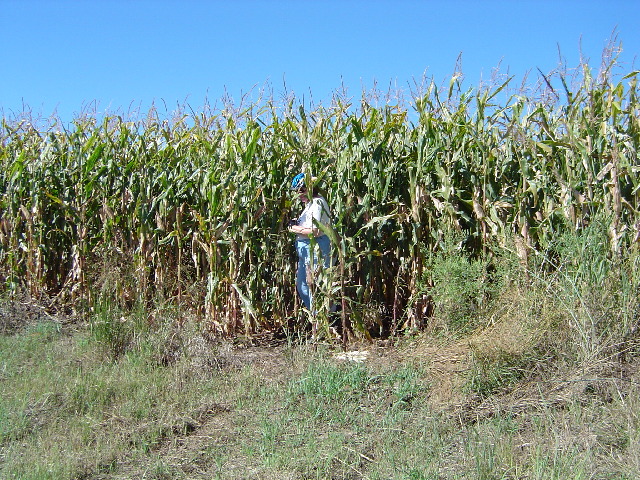 No doubt we're in Nebraska.
Each of us had a flat tire.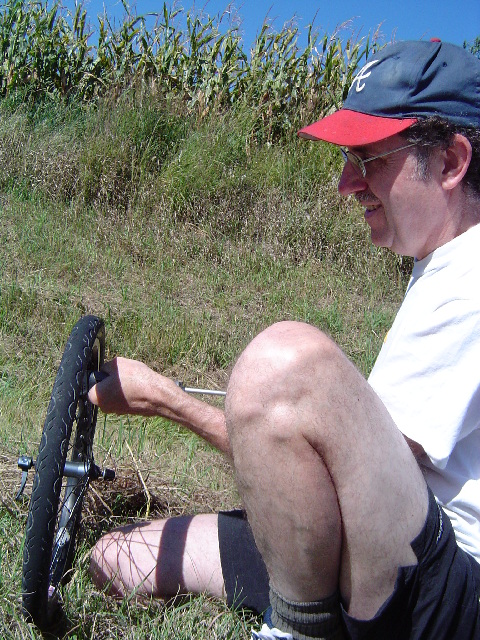 Larry fixes a flat.
The MoPac trail.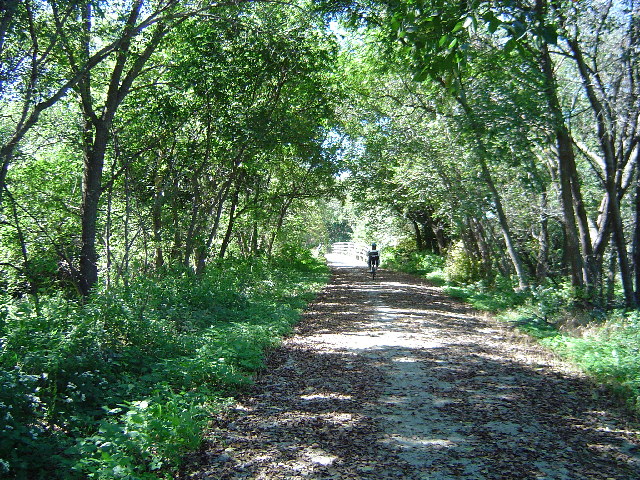 Wanda cruises down the trail.
The town of Elmwood, home of Bess Streeter Aldrich.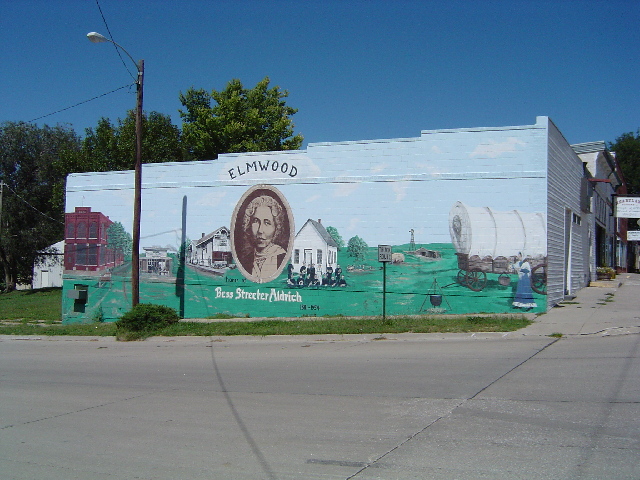 A mural in Elmwood. More about Bess Streeter Aldrich
There's a band in town.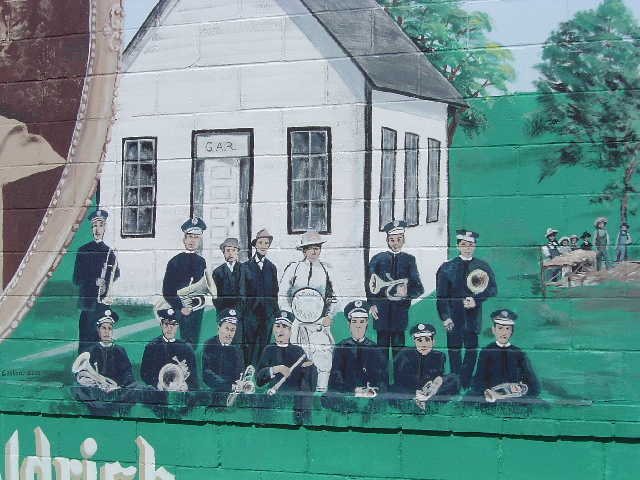 The band of the G.A.R.?
We stopped for lunch in Elmwood.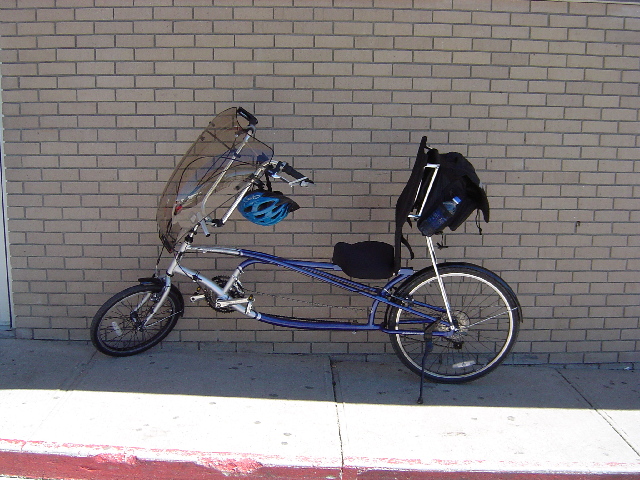 Wanda's recumbent bicycle.
Eagle is another town on the way.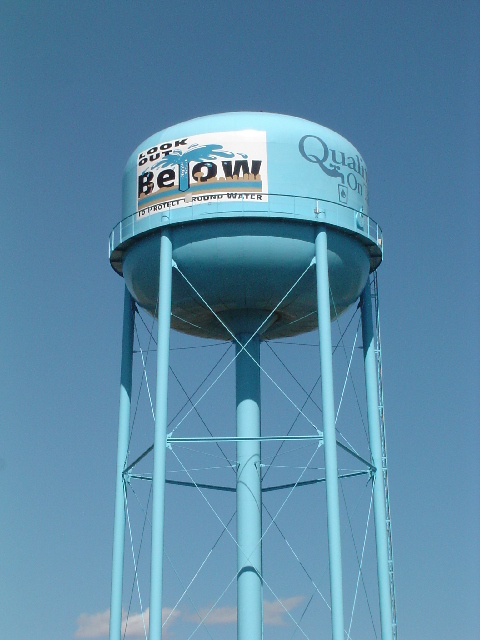 Look out below!
Beautiful Nebraska.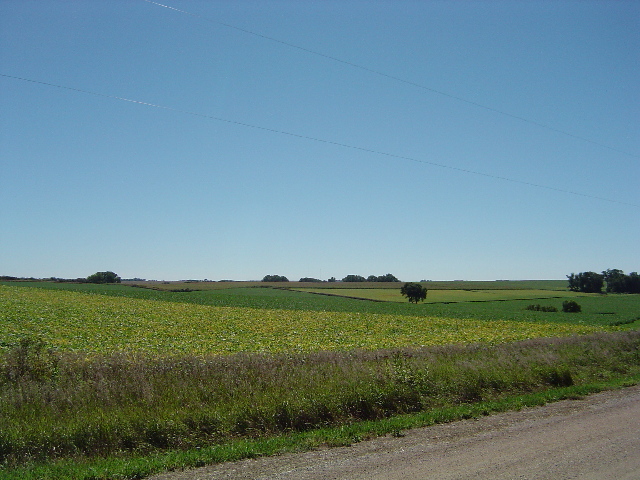 Nebraska. The entire ride from Platte River to our doorstep was about 37 miles.
There are many more photos from this trip, in slide show format or as a simple list.
---
Back to Main Page